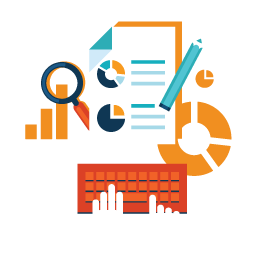 eBook Cover Design Service
There are no second chances for first impressions!
Why should I invest in a great cover?
It is said that you have only two seconds to make your first impression in the digital eBook marketplace. An outstanding cover is key to successfully drawing in the readers you need. Of course, readers enjoy browsing eBooks that are aesthetically appealing, and the best covers pique their curiosity. Acepub brings outstanding first impressions within your reach with custom-designed covers.
Optimized For All Devices
Get your eBook cover designed by Acepub! Using our 20+ years of publishing experience, we produce a professional eBook cover that not only looks good, but sells well.
Every Acepub cover design package includes:
A completely customized cover
Unlimited design revisions
Covers that are optimized for all devices
Two Easy Steps toward your eBook Cover Design
There are two steps to each cover design at AcePub. The first is the cover design consultation, and the next is the final cover design. Throughout the process, you will be 100% control of your cover, so that there will be no surprises. Read more below, and then ask us for a free consultation — you have nothing to lose!
Every cover design at Acepub begins with a free design consultation with you, the author, to learn more about your eBook, so that we can suggest a suitable design. Before you commit to working with Acepub, we provide free concepts (ideas and images) based on the theme of your eBook for you to choose from. This conceptualizing process usually takes one to three business days.
Only after we find a concept that you are happy with do you pay our reasonable rate of $99 for the completed cover design. The final cover design process just takes one or two business days. However, after the cover is finished, our design and marketing professionals are still at your service. We offer free unlimited revisions of your eBook cover design, because we're not happy until you are.
Altogether, most custom ebook cover design projects take less than one week! (Yes, you read that correctly!)
At Acepub, we take all the risk out of finding a cover designer. At worst, if you don't like any of our concepts, you just got a brainstorming session with design and marketing professionals completely free of cost! At best, you get a custom cover design that is gets the second glances that you need, with no strain to your budget or timeline!
So, are you ready for your free cover design consultation? Just fill out the form on the right and we'll get back to you within 24 hours.
Request your free eBook cover consultation today!
Our eBook distribution service is smart & simple — perfect for new authors!