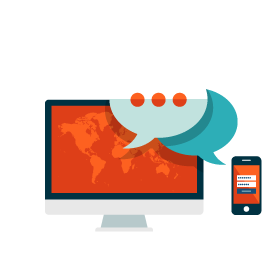 Acepub's Frequently Asked Questions
Frequently Asked Questions
Below you'll find a few questions that we often receive. If you don't see your question below, contact us directly and we'll get an answer to you within 24 hours!
How long will it take to publish my eBook?
We regularly deliver eBooks within a week, although more complex projects may take longer. Please let us know in advance if your project is urgent — we provide a rush service for an additional fee.
How much will it cost to publish my eBook?
Simple eBooks (which are primarily text) cost $99. The addition of more complex elements (such as images, tables, citations, media, etc.) affects the conversion cost. Send us your file(s) so that we can create a free sample for you, and provide an exact quote. Our prices for both are some of the most affordable in the industry!
Is the free sample and/or book cover consultation really free?
Yes, it is! We will not ask for any payment details when you request either your eBook sample or your free book cover consultation. For the eBook sample, all we need is an extract from your manuscript. For the cover design consultation, we just ask that you tell us about the theme of your book and any ideas you may already have about the cover design.
What if I don't like the eBook sample or cover idea?
No worries! We will make necessary revisions based on your feedback. After the revisions, you may still decide to decline our services. But we are sure you will love our work — over 90% of our clients do!
What file formats do you accept for eBook manuscripts?
We accept all file formats! Most clients submit either a Word file or a PDF file, and we ask for an Adobe InDesign file if there is one available. But send us what you have - there's nothing we can't handle!
Which eBook formats can you deliver?
We convert to the format of your choice. However, we recommend only Amazon Kindle (mobi) and Apple iBooks (ePub), since these are the most popular and well-developed formats/platforms.
Do you charge any royalties on my eBook sales?
Nope, never! Your earnings are yours to keep.
Will you request to make changes to my content?
We rarely make requests of this nature, and only if there are serious spelling or grammar issues that come to our attention. Generally, we assume that your manuscript has been edited and proofread before it reaches us, and that the content is exactly the way you want it to be.
Is my payment info secure?
Yes! We accept payments via PayPal only, which means we do not receive your personal payment details at all.
Is my content secure?
Yes! We never disclose your book's information or details about our partnership without permission.
What are the differences between fixed layout eBooks, reflowable eBooks, and enhanced eBooks?
Please take a look at our
eBook Formatting Options
page, where the differences are addressed in detail, so that you can be sure which kind of eBook suits your project!
Can you prepare my eBook to also be available for print?