Our passion is to create amazing eBooks, and in doing so, to help provide the best possible launching pad to you. We take pride in developing relationships based on trust, and through a shared passion for publishing great content. No wonder then, that most authors return to us for their second novels and other publishing needs!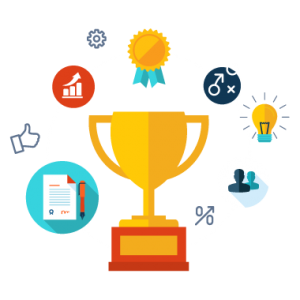 "Acepub has been fantastic to work with. They quickly converted my book to ebook format, answered questions quickly, and even helped with an important edit, long after they were obligated to. These guys are a great partner to have for publishing ebooks!"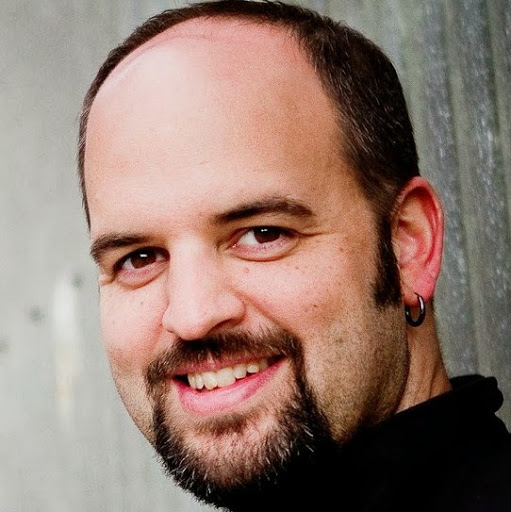 Scott Orth
The Indisputable Guide to SEO Success
"I have got to say a big thank-you to Acepub for converting my book. This was my first try at the eBook market, and I had countless questions. Each one was answered by Acepub both speedily and in great detail. I found them great to work with. I would definitely recommend them."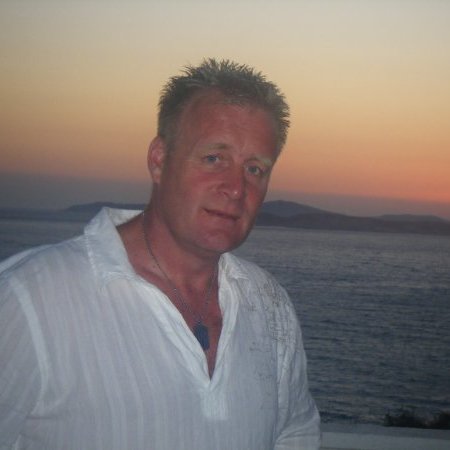 Sam Cairns
Quality Realty Service
"Acepub is very fast and professional, and both are hallmarks of a great company. But there's more! Their commitment to quality exceeded my expectations. Thank you, Acepub!"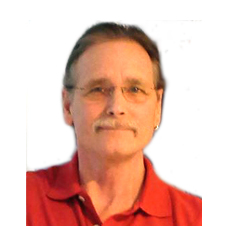 Robert Cales
The Bookseller
"Acepub provides a fantastic service for ebook publishing. My first novel was published elsewhere at a hugely inflated cost, but now that I know that I can publish my ebooks at a reasonable price – with no scrimping on quality – I'll be coming here again to publish subsequent novels. I thoroughly recommend them, especially for new writers who are publishing an ebook for the first time, who may end up paying way more than they need to. I still can't believe that my complete novel was published in less than a week! Well done, Acepub!"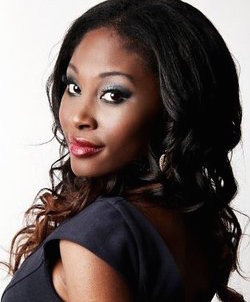 Lola Allen
Rhonda's Revenge, The Heartless Game, Waiting In The Wings
"Great work. Fast results. Terrific customer service. You really feel taken care of when you work with Acepub."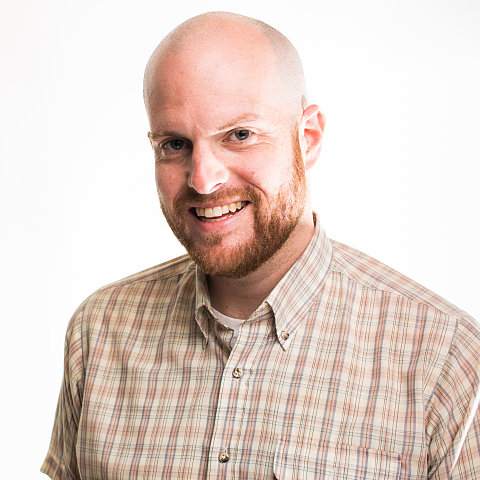 Joey Svendsen
BadChristian Tackles the Lighter Topics
"Acepub went above and beyond to help me self publish for the first time. They were totally professional and their response time was incredibly fast. Will definitely be coming back to Acepub with my next novel."
"Acepub does superior work! The work was done on time. Interacting with Acepub was a clean and pleasant process, at substantially less cost than resources we researched in the US - that's value! We highly recommend Acepub and will definitely use them again."
Hank Wasiak
Asset Based Thinking
"I approached Acepub needing a client's book quickly converted to an eBook. Acepub not only responded within a few minutes of receiving my email, but within 24 hours I had a sample to review and approve. Upon my approval the final product was flawlessly produced and delivered. My client was beyond thrilled, which made me look like a star! Acepub was responsive to all my communication, and produced a perfect product. I would highly recommend them for all your ePub needs."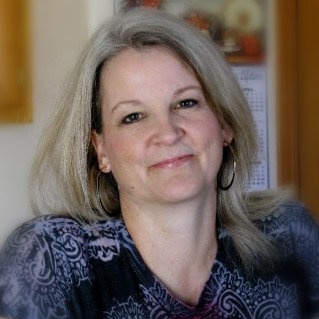 Diane Whisner
Whisner Design Group
"I contacted Acepub to help me convert my picture eBook into ePub and mobi files ready for launching. I wasn't really sure what to expect, and I wasn't really sure what I was doing. The service I received was excellent: Acepub was efficient, everything was clearly communicated in plain language, and clear screenshots were provided to guide me. They were patient, friendly and professional. I'm delighted with the final product! The price was great, the turnaround to receive my product was fast, and the payment procedure was simple. I'm a very happy client!"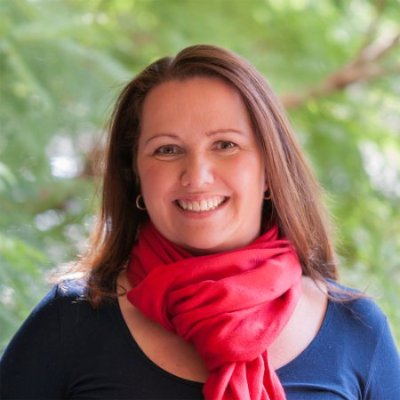 Jacqui Brown
Miss Bobby-Socks and the Giant Ball of String
"Acepub does amazing work! If you are looking for real professionals to do your formatting, they're the go-to. They were highly responsive, knowledgeable, and went above and beyond what was asked for. I will be sure to work with them again on future projects."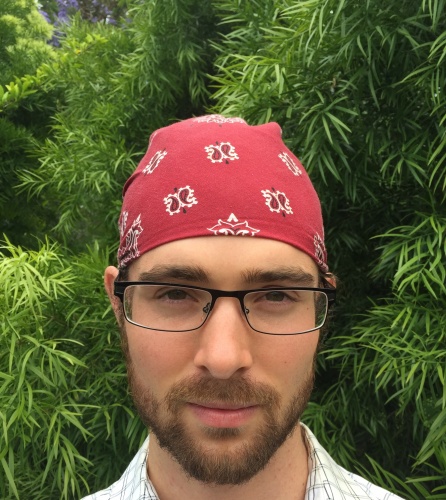 Nate Newcomer
The Soul's Design- Volume 1: The Richness of Character and the Wealth of Self-Knowledge
"My experience with Acepub has been incredible and fulfilling. I look forward to doing business with you in the future. I have 3 more books that I am releasing in 2015, and Acepub is the place."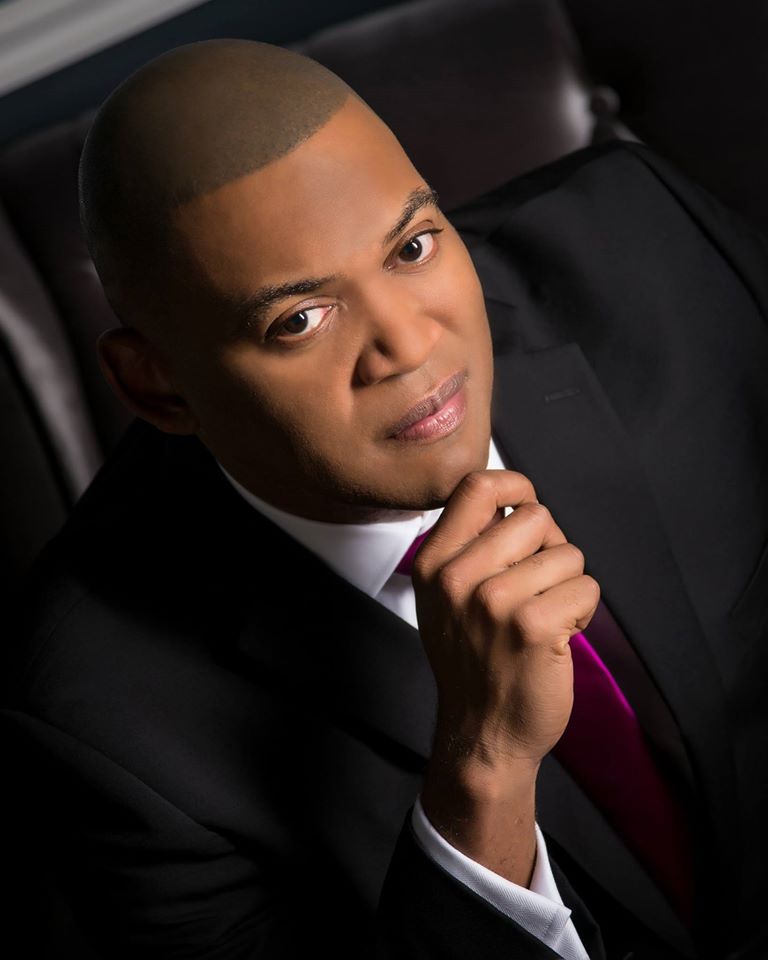 Kervin J. Smith
7 Women You Should Never Marry
"Acepub stepped up and helped me resolve numerous issues that were created by several other companies claiming to be professional editors! The problem with the self-publishing scene is that anyone with a decent-looking website can claim to have the ability to format a book, edit a book, help you with graphics, etc. I had the misfortune of hiring a company that really screwed up my manuscript, and then I hired another pretender that actually made it worse! When I hired Acepub, my manuscript was a train wreck! Acepub fixed ALL the errors and reformatted in PDF for print on demand, mobi for kindle and ePub for all the other distributors! Their work was perfect and done in a very timely manner, and at very fair prices. I will use them again and so should you!"
Charlie Abruzzo
Quantum Recovery
"My experience with Acepub was nothing less than amazing. They don't just provide for your eBook creation needs, but they also provide overall support for you, the writer. I look forward to doing a second ebook with them in the future."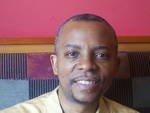 Elder Ricky Ellis
Prayer 24
"The year 2014 had a disappointing conclusion. After months of diligent work on my first book, I was trying not to lose hope. Without a computer and scanner of my own, I finalized and published a book of cartoons using online software. When I published it on Nook Press, it had errors that were very difficult to resolve. For example, the gag lines were two different point sizes and styles mixed together. I sought to adjust in the Nook manuscript editor. It was frustrating to say the least. Acepub came to the rescue excelling within my very limited budget and resources to produce an exceptional, quality eBook design."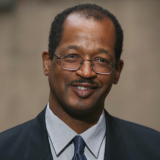 "The dealings that I have had with Acepub have been fantastic. They always did what they said and on a timely fashion. The responds time to my questions was timely. The feedback to my questions was very helpful. I believe you would have to try very hard and be lucky to find a better service than Acepub."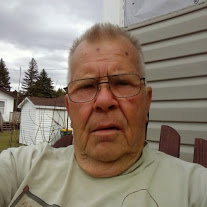 Robert J. Davidson Jr.
Stop Smoking Start Living
"Acepub did a terrific job for me. They were prompt and responsive, and they knew the technical stuff really well. I interviewed several providers before settling on Acepub and I was happy with my choice."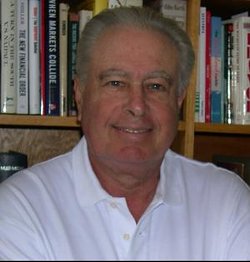 Martin Lowy
The Education Solution
"Helpful, efficient and responsive. I'd certainly use them again."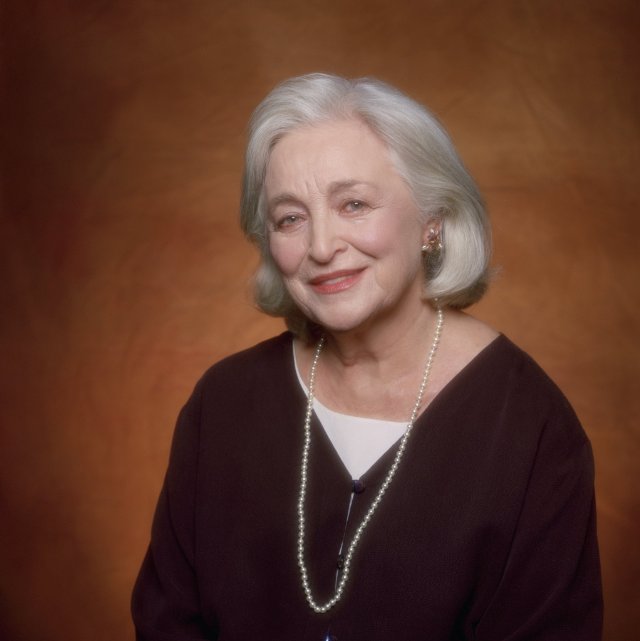 Rebecca Schull
Collected Plays
"Acepub was fantastic! They worked with me to help format correctly, fix links and images and got my book delivered in multiple formats at a reasonable price. Highly recommended!"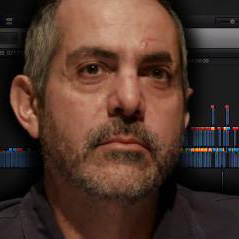 Mike Matzdorff
Final Cut Pro X
"Great job! You really did deliver, and I appreciate your attention. You shall be my official eBook converter company and will recommend you. Wonderful service."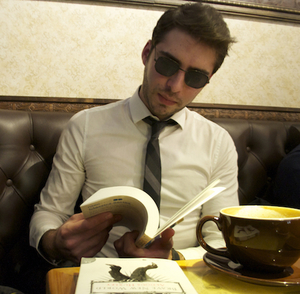 "When I got the idea to publish my first short eBook I had no idea where to begin. On my search for how to publish my eBook I came across Acepub. They have been such a blessing. They have helped me every step of the way. The were quick to respond and very professional. They even helped me save money. A very honest company to work with. Professionalism and honesty are key things I look for in a partner and they provided that for me."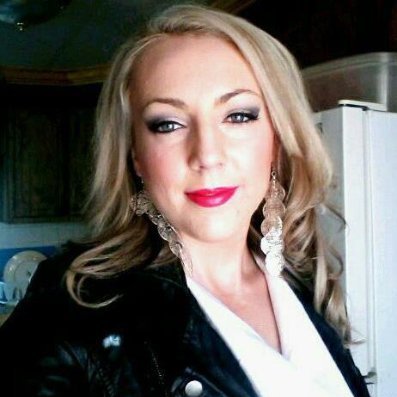 "I've worked with several companies that convert word documents to Kindle, and my experience is that Acepub does the best job. They rapidly completed a complex job with many graphs and illustrations, and were very patient in making the changes we desired. Scott Smith, Boulder, CO"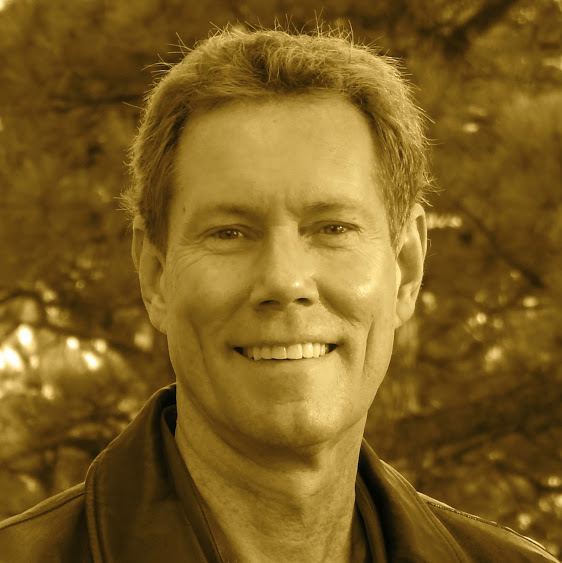 Scott Smith
A Nobody For Everybody In 2016
"I would recommend Acepub to anyone who is looking to publish. They have helped be navigate through the world of publishing. Whether it is you're first time writing, or your hundredth, the staff at Acepub are worth having a look at."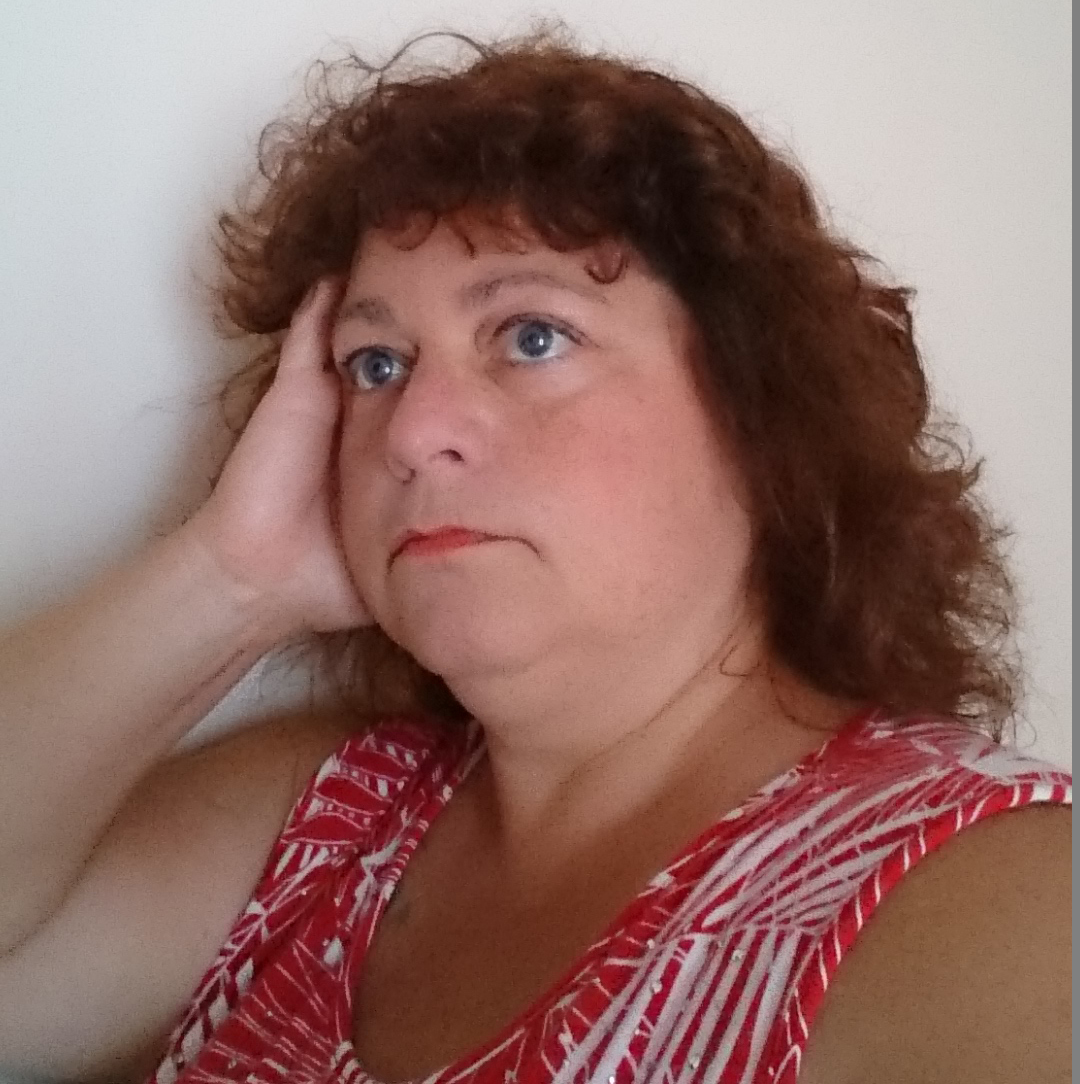 "Acepub's expertise is unequaled in the eBook industry. I have never seen a company this good. I am very happy with the finished product and the experience of working with their team. They did what I expected -- make my eBook beautiful and perfectly formatted in both .mobi and .epub formats -- and they exceeded my expectations by being patient, informative, responsive and easy to work with. They are good communicators. The whole experience was a pleasure from beginning to end. I even had some tricky formatting with poetry in my ebook, and they handled it very well. I will use them again on the next five books in our literary fiction series. Thank you again for your wonderful work!"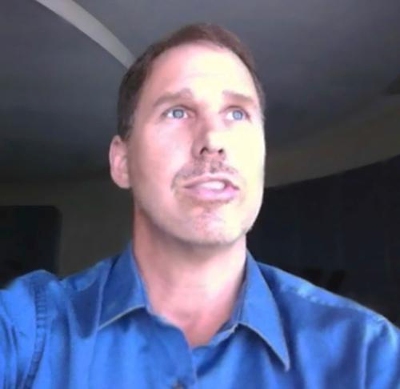 Porter Huddleston
El On Earth - The Early Years and The Last Days
"As a senior citizen author, having been less than skilled and savvy in the complex word of  "Publishing",  experienced  a very effective, accommodating and flexible attitude with Acepub. The professionals of your company with whom I was in contact during developing my third book have been all excellent . My collaboration with them has been  a highly satisfying  "late" educational experience for me. Wishing your company much success…."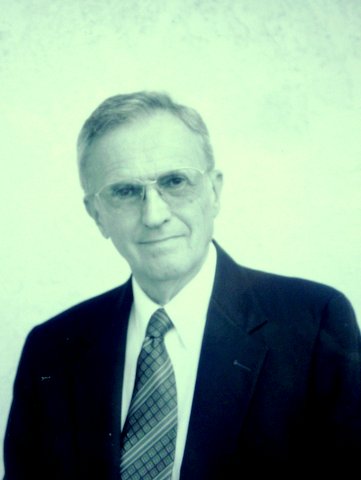 Laszlo Gyermek M.D.
Changing Times: Reflections and stories of a retired physician-scientist who has grown up in Europe and lived in the USA over fifty years.
"This was my first ebook project, and I am so glad I chose Acepub for the conversion. They were amazingly patient with my multiple changes, offered me information that wasn't even part of their job, and went the extra mile to be sure I was 100% satisfied with the product. I had multiple graphics and tables that required expert conversion and I never could have done it myself. I recommend them highly!"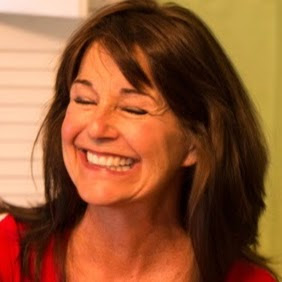 Sue Rose
Claim Your Best Body - The Easier Way!: 6 Concepts That Will Change Your Life
"After struggling to figure out the self publishing world myself, I met with many e-publishing companies.  Acepub was extremely affordable comparatively to other companies but what blew me away was the quality of their work.  They took my words, added stunning images and formatted my book in a way I would have never thought of on my own. The first thing every person who has purchased my book comments on is how beautfiully it is done.    Not only was the quality of work they did beyond my expectations but their customer service was very personalized and detailed.  They continually followed up even after their portion of the project was complete, to make sure that I was successful in publishing the book in iTunes and Amazon.  They were very easily accesible and a delight to work with.  I'm so thankful to have found such an honest and hardworking company to help me with my publishing needs."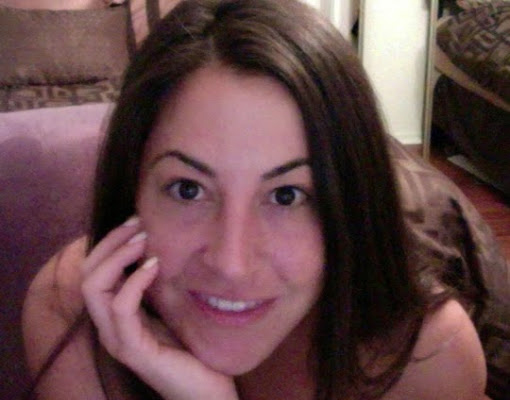 Amy Michelle
Eat Well Live Well
"I would highly recommend Acepub! They were fantastic - great advice, perfect time management, clear communication, excellent work, great rates. Even when I made a mistake with the file, Acepub was happy to help me fix it. The quality of the work was outstanding - I had a very colorful picture book converted into a Kindle file and it looks amazing and works perfectly with Amazon Kindle."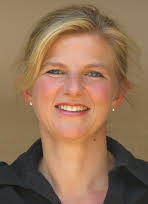 "I can't express how lucky I am to have found Acepub. My ebook was not only created perfectly in a timely manner, but also great care and attention was given to my project. All questions were answered beyond my expectations. The price was VERY fair and competitive and I would strongly recommend Acepub to anyone wishing to create an ebook."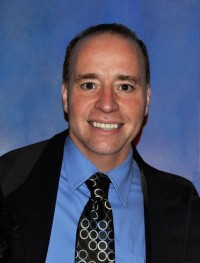 Marc Hoberman
Search and Seizure
"I had a great experience with Acepub.  The eBook was delivered on time and looked great!"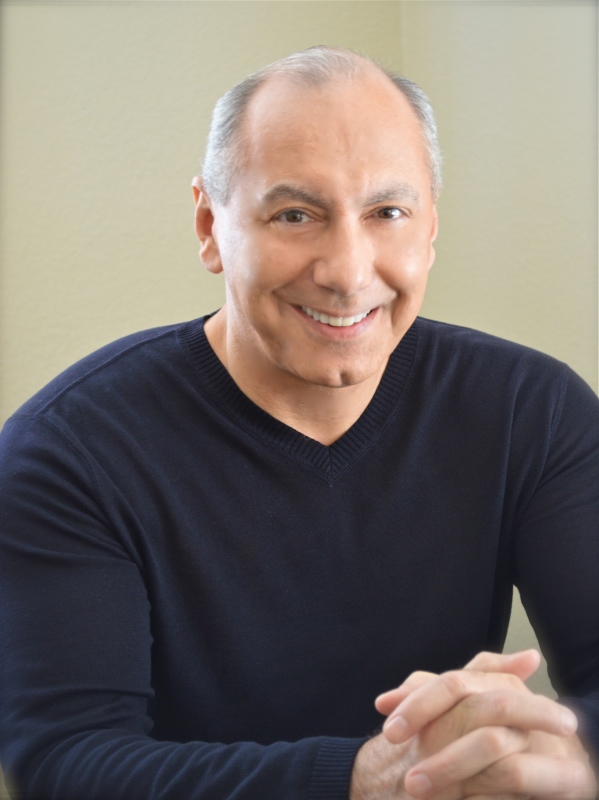 Mike Marino, PhD
Freedom from Anxiety and Depression
"I really liked the service that I received, this is my first book and Acepub was very patient with me, always available in a timely manner and very thorough. All my questions were answered which helped put my mind at ease. I look forward to working with Acepub on future books."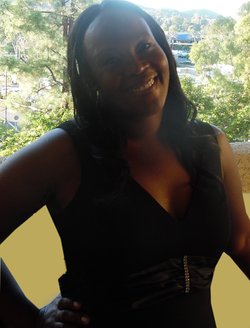 Tomica Pall
The Bond That Can't Be Broken
"Up and above and beyond helpful, generous and professional, that is how I would describe Acepub publishing company!!! Even after the project was complete I could still ask questions and every time I was treated with kindness and understanding. I feel like a very valued customer and I will use this company over and over again and also highly recommend anyone who wishes to get published.  Seriously it is so easy, as they do all the work for you."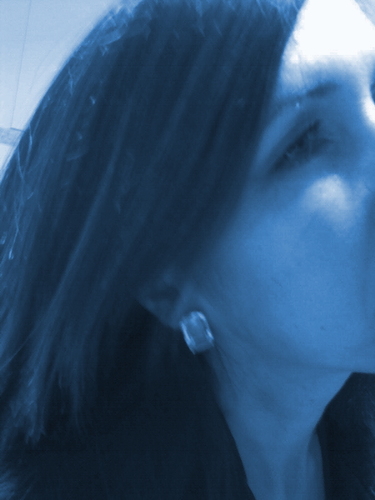 Elisabeth Egidy
The Inner Sanctum: Reflections in Verse
"Acepub made a fantastic book cover for me.  It was artistic and tasteful.  They were extremely responsive to my need for multiple revisions.  Service was fast and reliable.  My book looks professional and artistic.  I am extremely satisfied with their work. "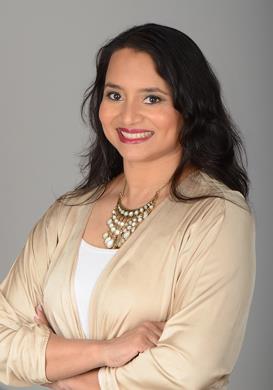 Manju Rentala, MD
All You Need is One Good Egg
"Acepub was a lifesaver. This is my first book for Kindle and it was a nightmare until I found you guys. Thank you so much!"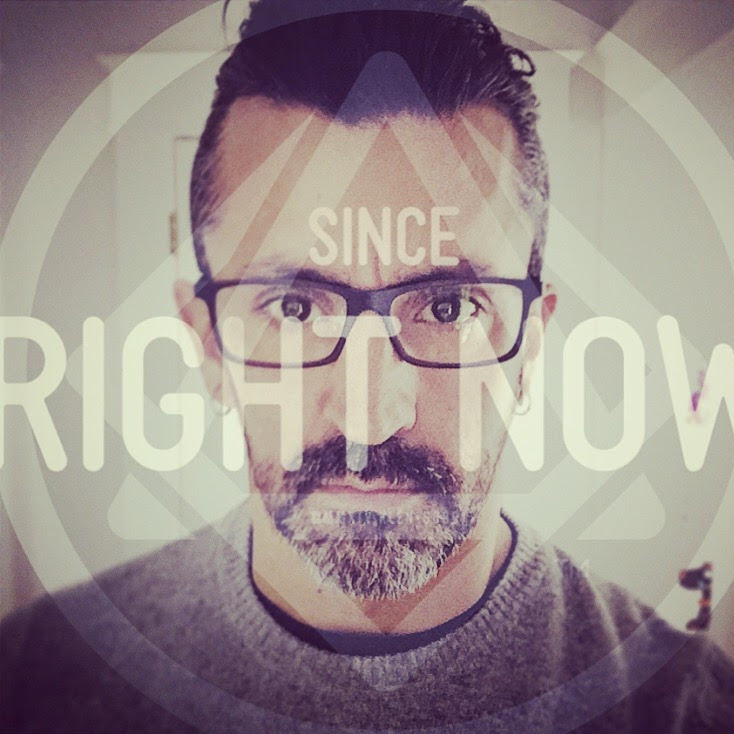 Chris Aguirre
I've Never Done This Before
"Acepub did a great job of working with me on my eBooks. Any time I found an error or felt a change needed to be made, they handled it post haste. They even found errors I had missed and let me know! They also helped solve the errors that came up when I uploaded to iBooks. All of their communications with me were clear, concise and kind. Overall, a very good experience."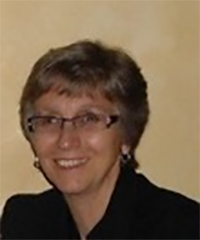 Cristi Saylor
The Truth About Pill Bugs - Teacher Edition & Student Edition
"Publishing an e-book with Acepub was an amazing experience! I was a total novice to e-book publishing. They explained the process in simple language and easy to follow steps. They are 100% reliable, everything was delivered fast and within the time frame stipulated. The formatted text looks terrific and I was very happy with their suggestions for the book cover. The team guided me through the process of distributing the book on Amazon and iBooks - a daunting task made perfectly easy with their step-by-step instructions. The whole publishing process took less than two weeks! I recommend Acepub to anyone thinking of publishing an eBook."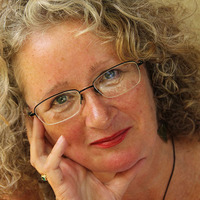 Sabine Nielsen
Driven to Love
"It was an absolute pleasure working with Acepub! They quickly created a cost effective and beautiful e-recipe book that we are thrilled to share with our customers! They were also very responsive and quick to make edits and revisions as we needed them – all with no extra charge! We will definitely use this company again. Thank you Acepub!"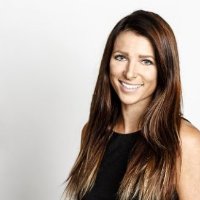 Keira Geary
10 Amazing Superfood Recipes
"I have to say that I was a total novice, with the idea of just getting my story finished, if just for my own gratification. The people at Acepub were invaluable. Acepub was able to inform me of all the possible avenues I could go with my eBook and they held my hand every step of the way. They worked with me through every question and issue that I had, and even helped with corrections that were needed to make my project as perfect as possible. I would highly recommend them to anyone, novice or not, wanting to get their project done professionally."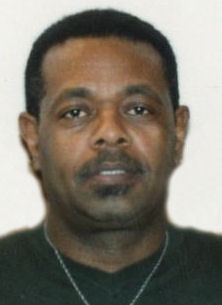 James Williamson
The Witch That got her wish
"Working with Acepub was a great experience. They worked hard to make sure the project was totally to my liking. I will definitely use Acepub for all my future e-book converting projects."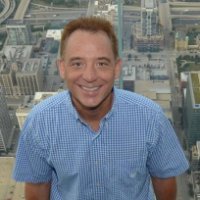 Don Bowman
More Than A Mirror
"Thanks so much to Acepub for a great experience putting together my e-book. After trying to do it myself and even using the system at Amazon I was disappointed with the results and format, yet Acepub not only kept the integrity of my work intact, it looks great, they have been excellent to deal with and the price was brilliant too. Will definitely be using them again for future publications."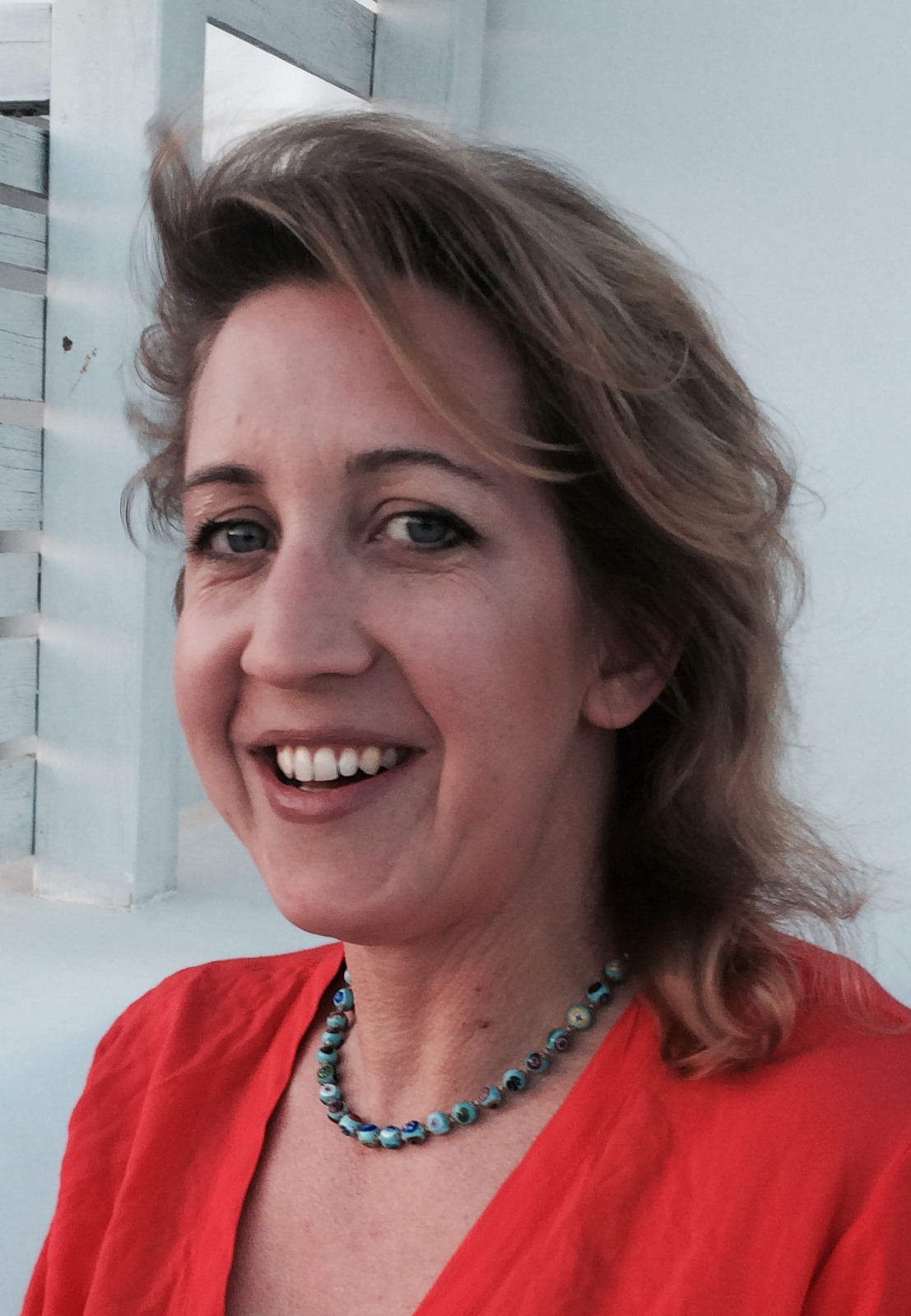 Rebecca Williams
CBD Made Easy
"Thank you for the great work you did on converting my eBook as well as answering my queries. You also went an extra mile to provide me with valuable information regarding the apps I needed to open my eBooks in various gadgets. You did an excellent job!"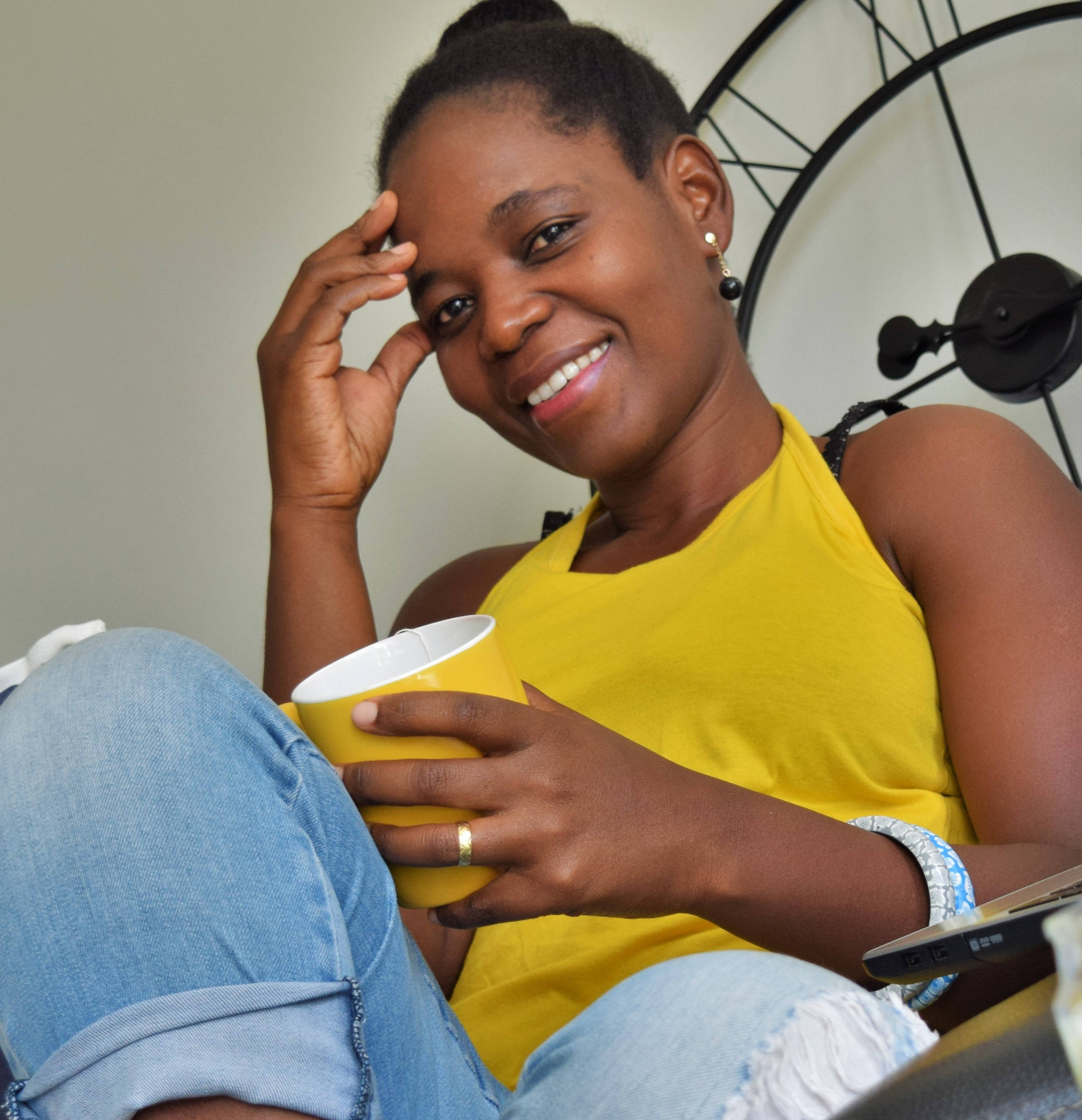 Fiso Moyo
Daily Dose of Inspiration
"I was completely lost until Acepub stepped in and took the wheel. I was given a time frame and my book was completed within it. I received follow up calls to ensure my project was done to my specifics. Acepub provided phenomenal customer service and I would highly recommend them."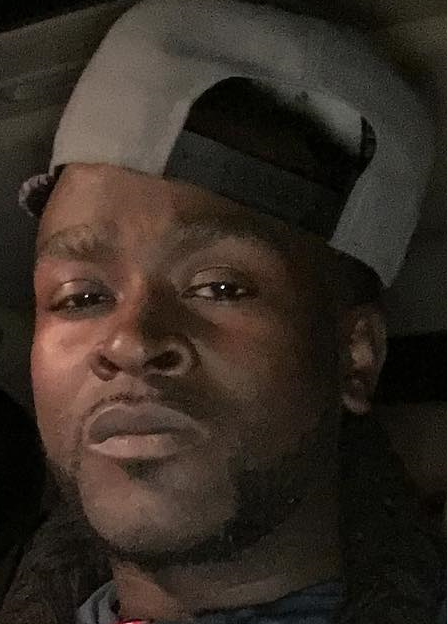 Kori Williams
Elementary Psycho
"Acepub were extremely professional and very fast in converting my manuscript into eBook and organizing everything for me. When I emailed Acepub, they replied within a few minutes. What a speedy service! Acepub showcased me respect and commitment. I have no doubt that I will call Acepub for my next novel."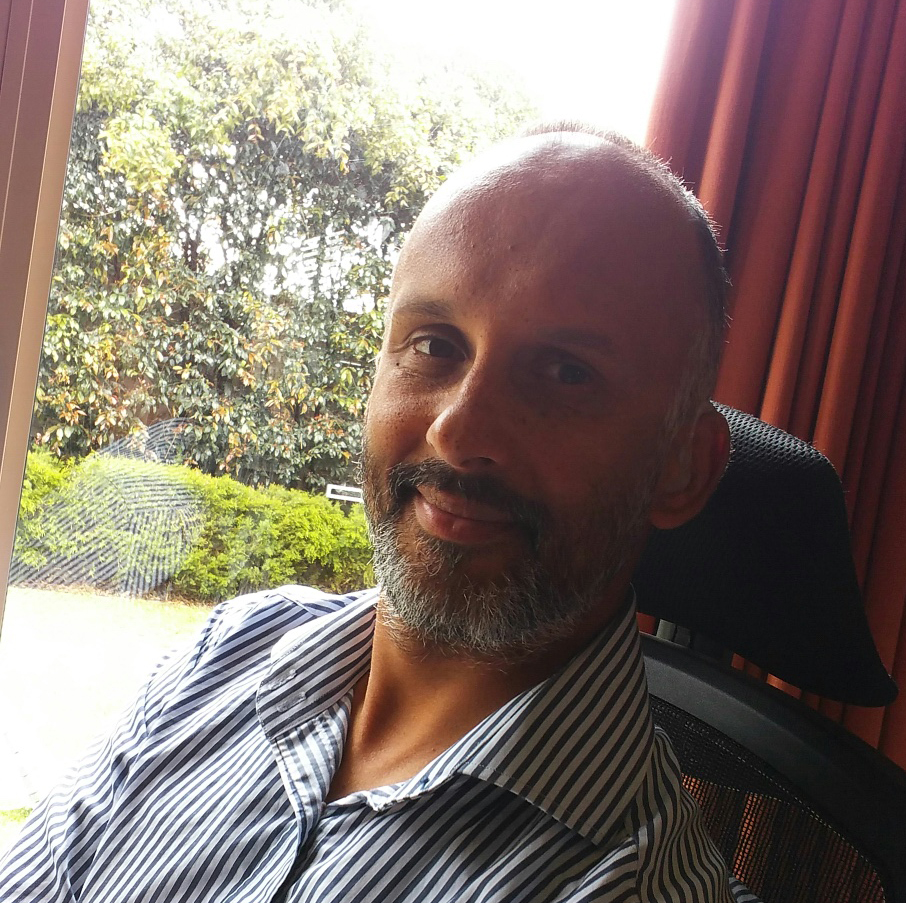 Johann Gunesekera
The Curtain's Window Into the Cloud
"My experience with Acepub has been excellent. My favorite part about this company is they will not stop working on your project until it is 100% perfect to the customer. Every single modification I requested, they honored WITHOUT QUESTION. They will be my go to business for all my future e-books."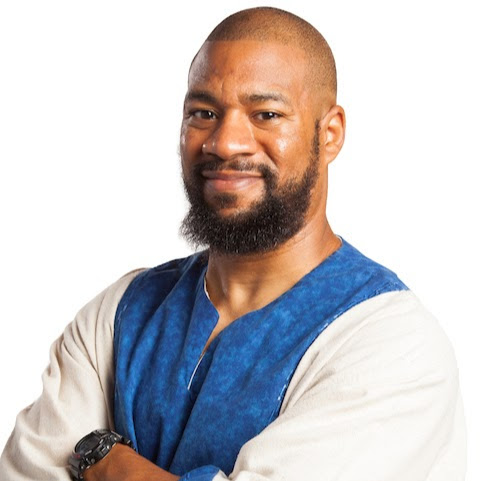 Nathaniel Jordan
Lose 100 lbs. In 100 Days
"Don't waste any more time! If you want to make an eBook but you feel like you're out of your depth, just let Acepub take care of it. They're experts. They know what they're doing. And they don't make you feel stupid when you ask silly questions. Enough said."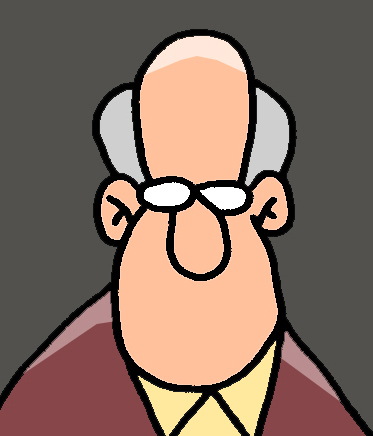 Tim Whyatt
May Contain Traces of Nuts - The Definitive Cartoon Collection
"I just wanted to say a BIG THANKYOU for the amazing work you have done on my eBook(s). Having spent 12 years writing my story, I required a unique, dynamic cover and book to match the story contained within, you have delivered such an impressive cover and book that its chance of success has been greatly enhanced, due to your work."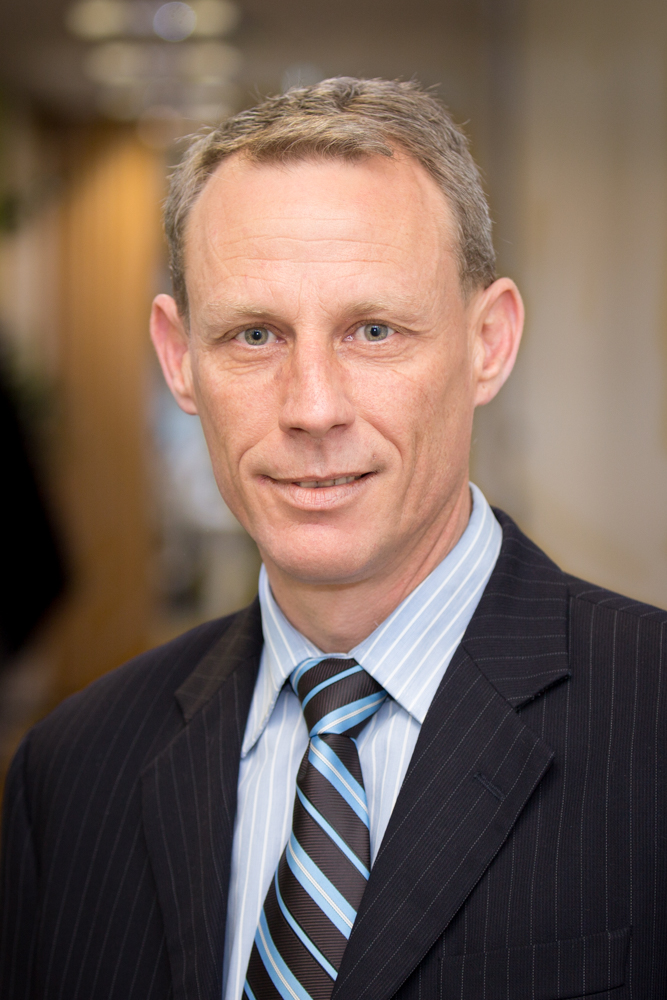 Adam Declerck
Armageddon and Beyond
"Acepub helped me through the ebook version, the formatting, taking all the way to print books. They also helped me update my website. They were just great with allowing me to ask as many questions as were needed and ensured we got the desired end result. I am a very satisfied client. Thank you Acepub!"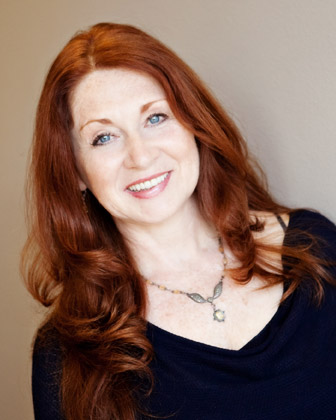 Peggy Lee Sprague
The Truth Hunters
"Acepub delivered my ebook right on schedule. They were very professional and went the second mile to make sure I had everything I needed. I will be using them for all my ebook needs and highly recommend them to other authors and publishers."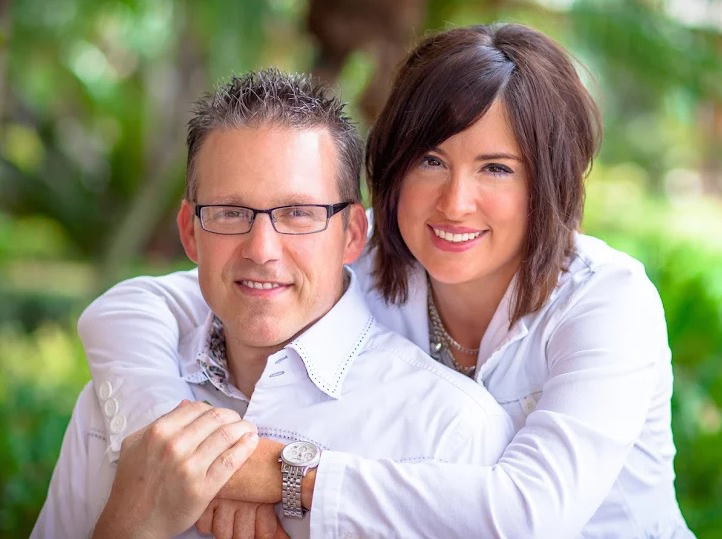 Dale Hudson
The Formula for Building Great Volunteer Teams
"If you are thinking about publishing a book, "Just Do It" !  I am creative but not tech savvy so Acepub guided me through the process easily and effortlessly."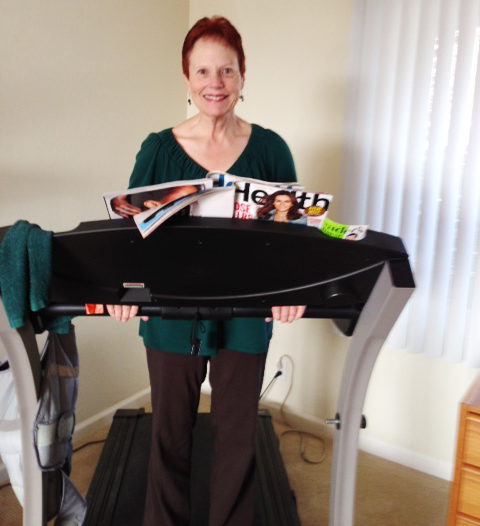 Colette Downey
Planet Prehnite
"My e-book publishing experience with Acepub was exceptional. They were professional, responsive and delivered great value. I was able to focus my attention on editing my book while they took care of everything else required to publish a high quality e-book on Amazon."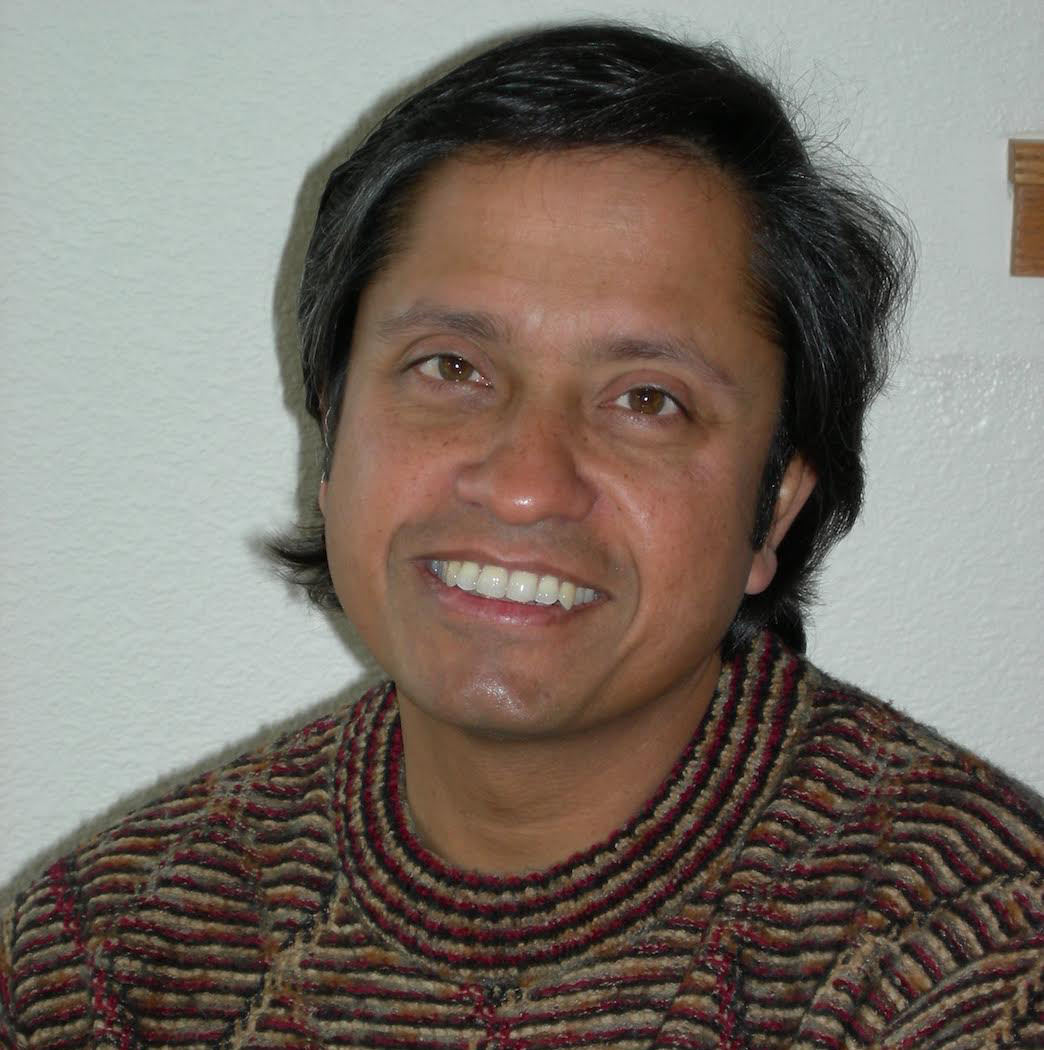 Anik Bose
Truly Know Thyself
"Working with Acepub was a dream. They were responsive and the ebook files are magnificent!"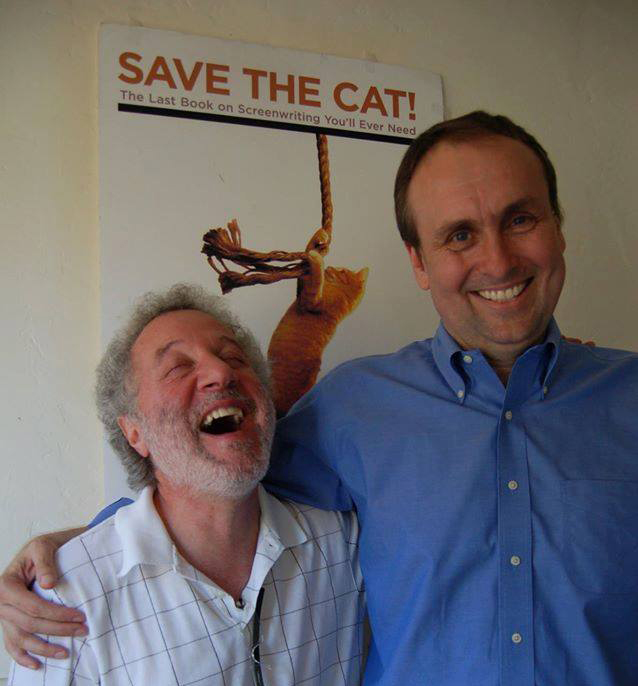 BJ Markel
Save The Cat Goes To The Indies
"I am quite happy with the service Acepub has done for me. They were professional, prompt, and always patient --- especially with someone who wasn't tech savvy like me. Never condescending, they were a pleasure to work with. Plus, the amount I was charged was very reasonable. I will definitely work with these folks on my next book. Thank you very much for your help Acepub!"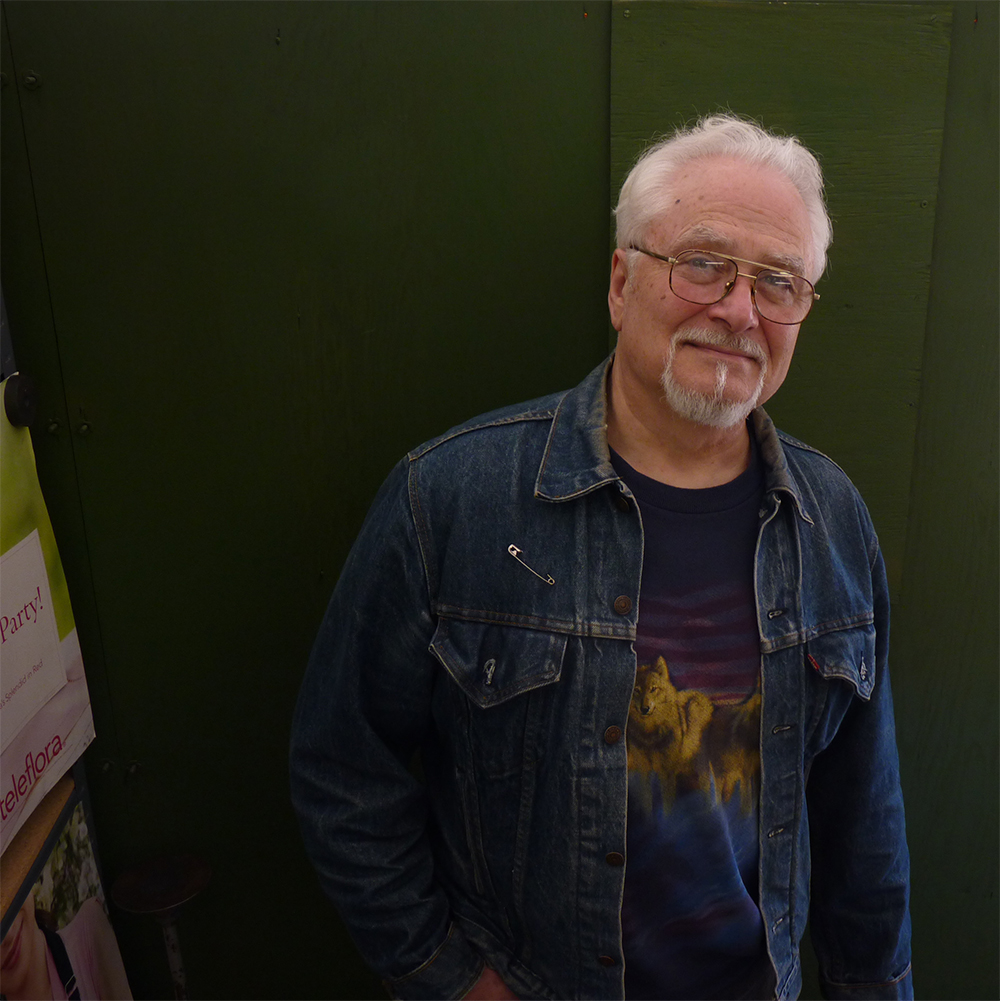 Chuck Knock
The Dinosaur Kid
"I am very happy with the service provided by Acepub in converting my book 'Three Anzacs from Malta' to an ebook. I would like to commend Acepub for their professionalism and patience. They left no stone unturned in delivering a fantastic final product!"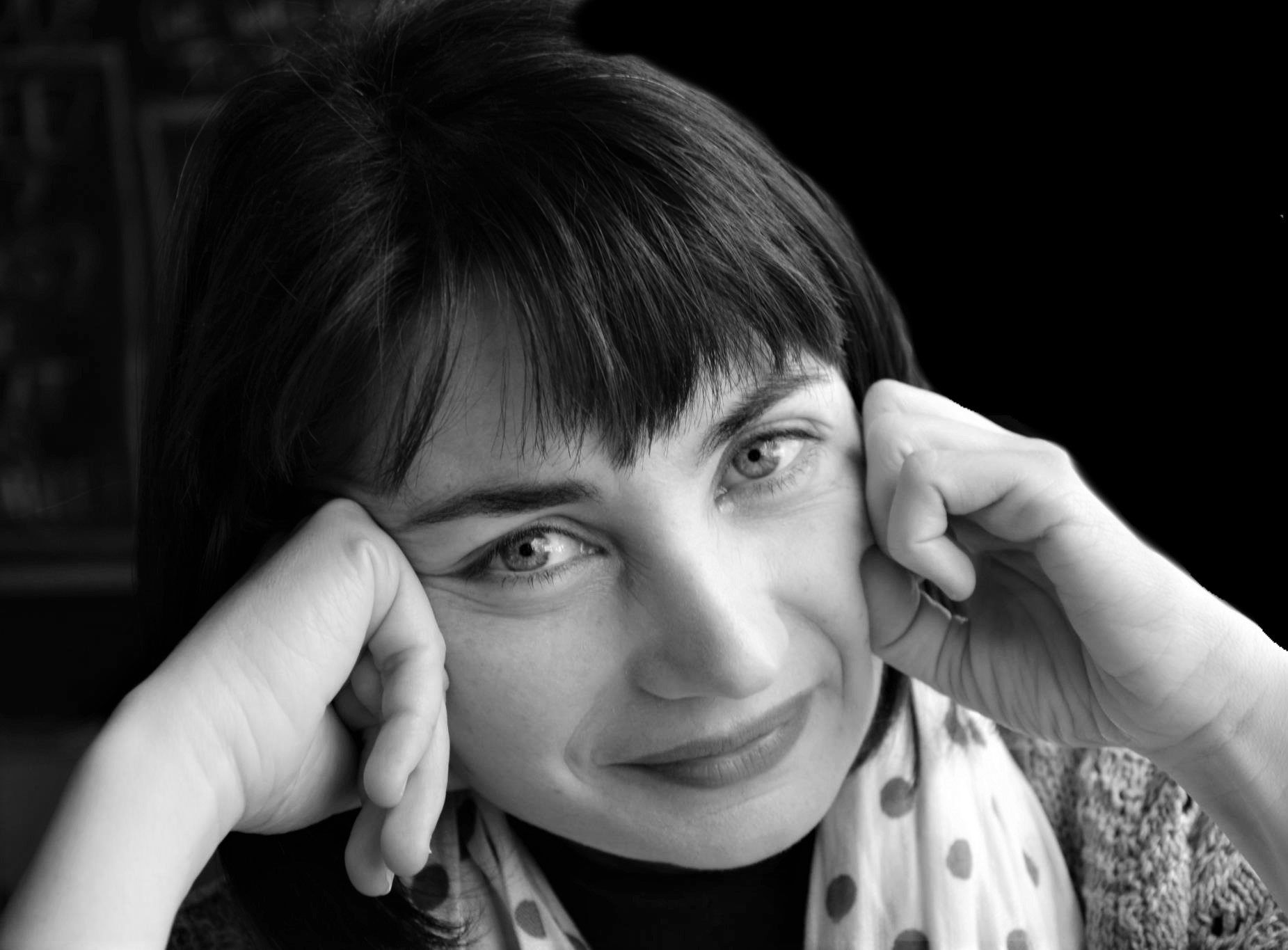 Gioconda Schembri
Three Anzacs From Malta
"I have self published 4 eBooks to date that are available on Amazon and Barnes and Noble. I have used a number of other eBook services but none are as accommodating and knowledgeable as the crew at Acepub. They did a first class job and complied with all my requirements and even designed an outstanding attention getting cover for my latest eBook. I am writing the next two eBooks in this series and will absolutely use Acepub for all my future self publishing needs. If your looking for the BEST use Acepub."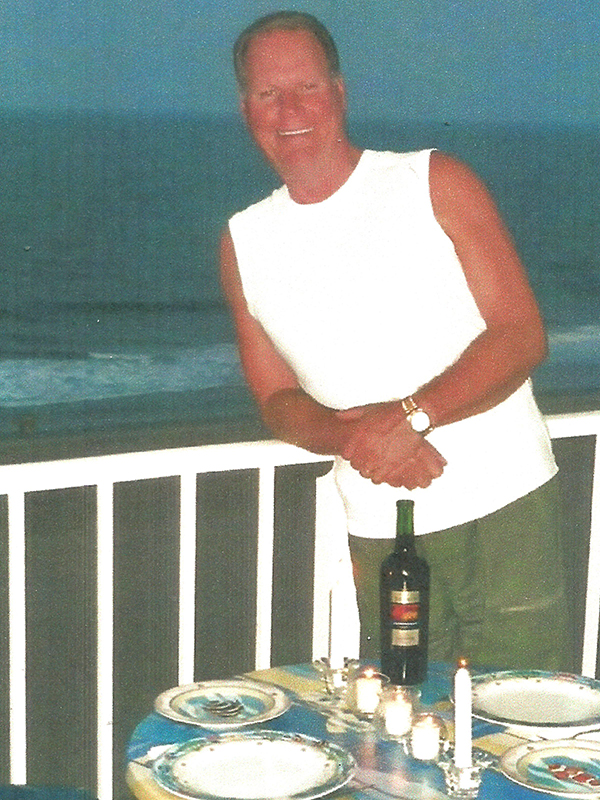 Lawrence L. Warren
They Call Me Stench
"Acepub is a great company for publishing ebooks and I heartily recommend it to everyone and am looking forward to a long business association with them and publishing many more ebooks through them!!!"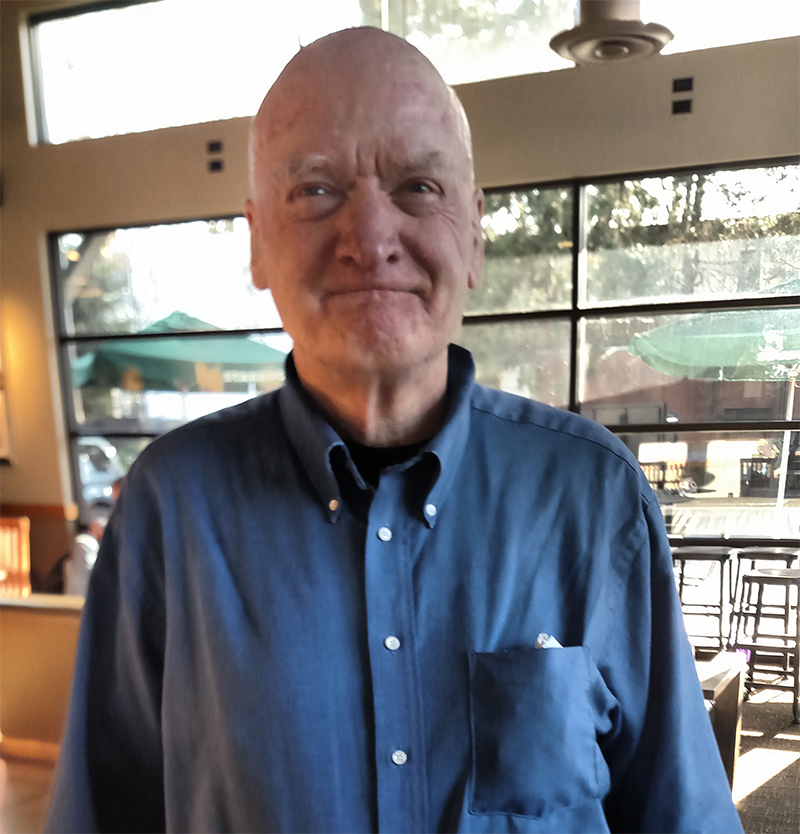 John Partin
Greetings From Way Down Deep!
"I was hesitant and didn't know what to expect when looking to publish my book. Members at Acepub were clear and very helpful on what they could do for me. The Ebook looks fantastic! Thanks Guys!"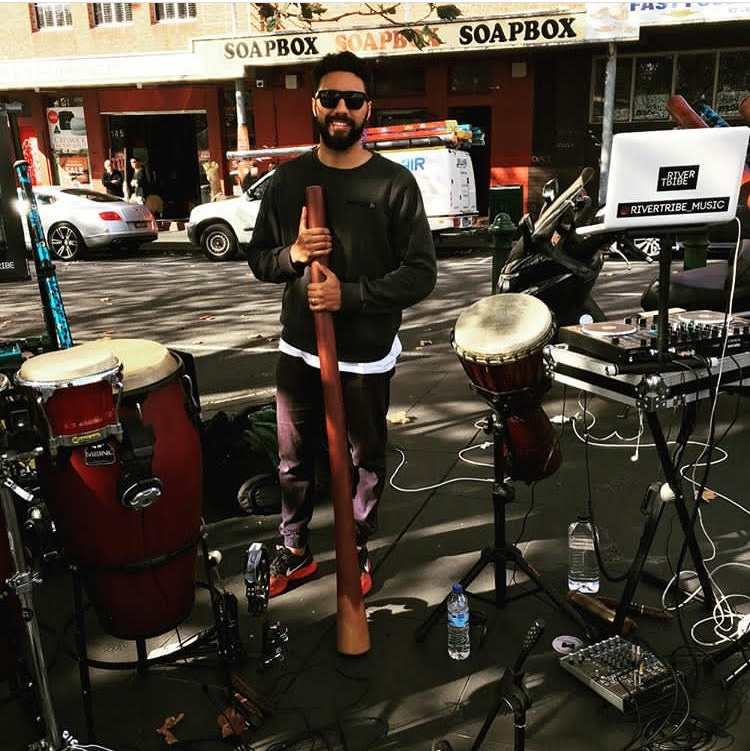 Isaac Harrison
Learning Didgeridoo
"Acepub was fast and easy - members were constantly communicating and it made my experience a walk in the park. I definitely will send my friends over to them and they will be my publisher of choice for future ebooks!"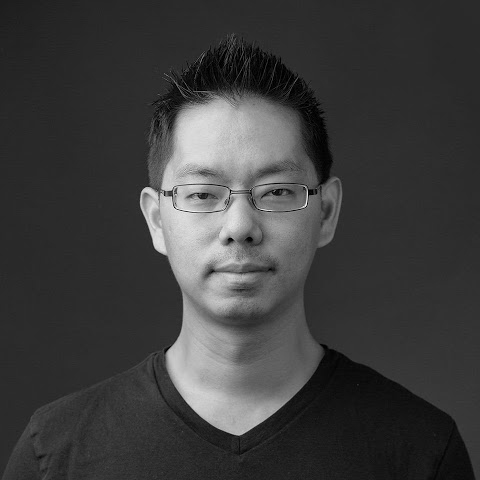 Johnson Jeng
Entrepreneurship - The Addiction Behind the Lifestyle
"Acepub was highly responsive, and helped get my book across the finish line after spending far too much time trying to format it myself. Use the pros!"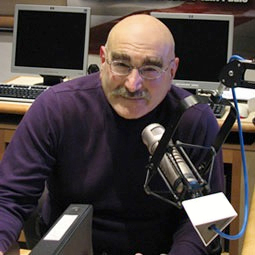 Charlie Deist
Secret Sauce
"Amazing process while working with this company!!! Definitely recommended."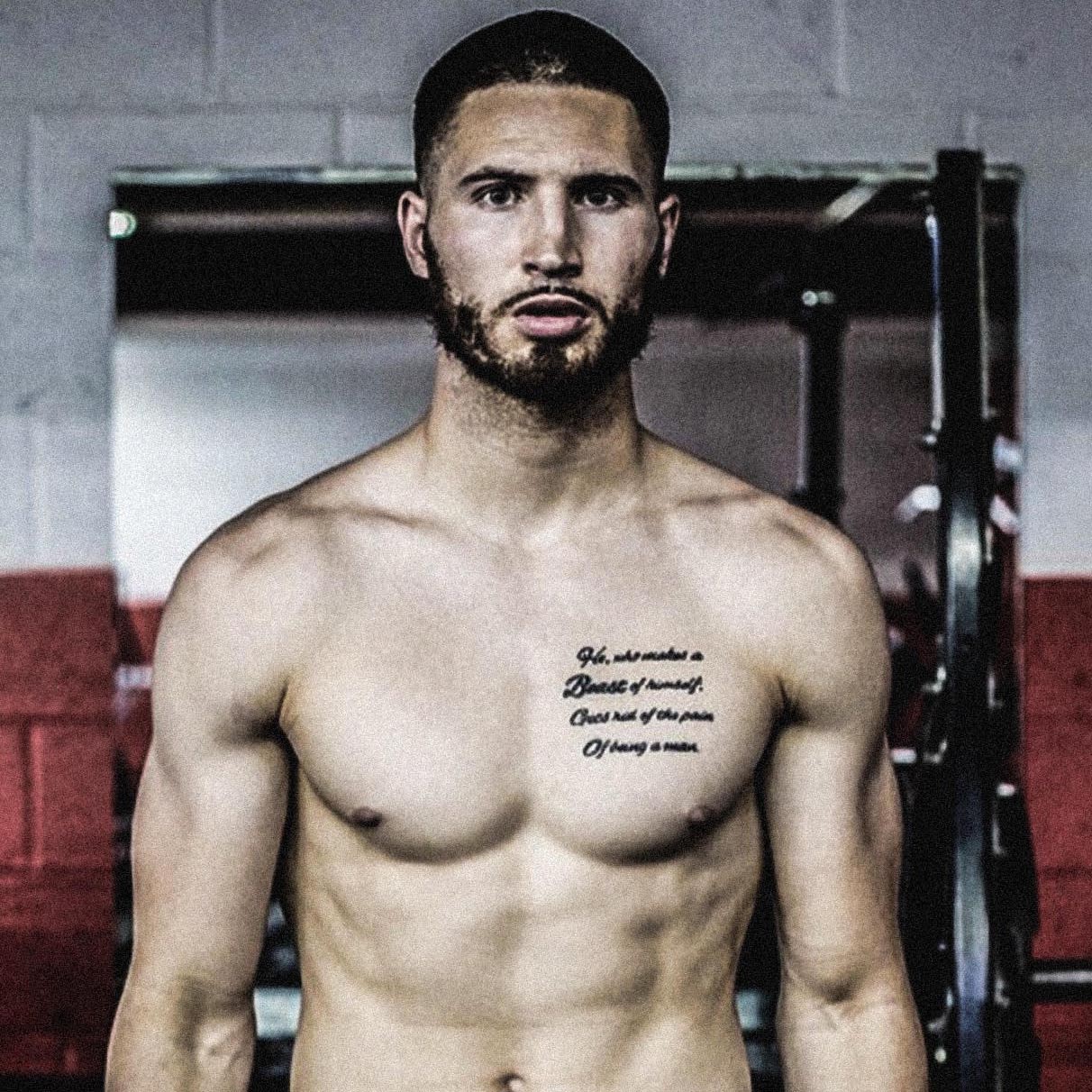 Daniel Frain
Unleash the Beast | Shredded Summer
"I was so thrilled when I finally came across Acepub! They quickly sent me a sample, and my book finally looked the way I had envisioned! Up to this point, I had spent countless hours on the conversion, and I was super frustrated with all the results. I wanted my book to keep its full justification and to look professional. All this was delivered by Acepub, and I am very satisfied with the product. Anytime I had a question or request, it was addressed in a friendly and professional manner. I am very happy with the result and will be using this service again for my next book coming up this fall."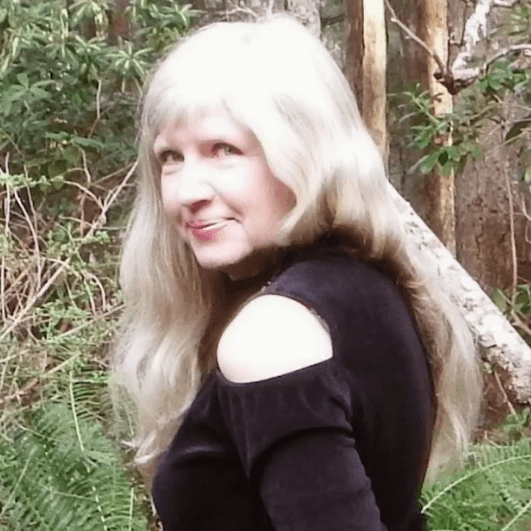 GC Sinclaire
Arianna - A Tale from the Eleven Kingdoms
"Efficient, professional, and highly communicative: those are the qualities I found in Acepub, and the reason I would recommend them. Every question was answered, and every concern addressed, no matter how trivial. Also, their prices are more than reasonable. I feel lucky to have discovered them, and I would turn to them again without hesitation."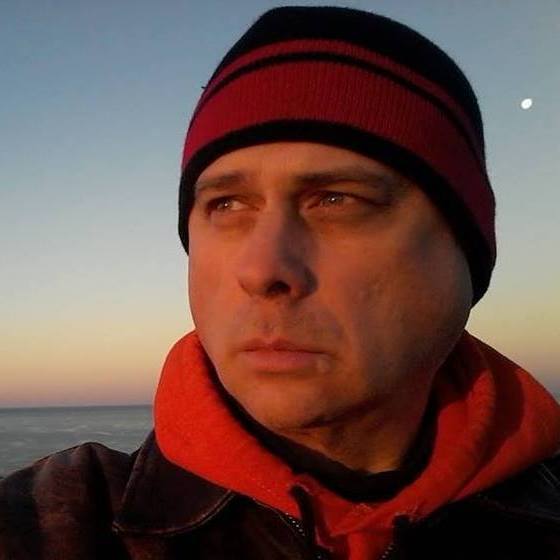 D.R. Haney
Banned for Life
"I handed Acepub a daunting task of creating my new website, then linking it to my Optimize Press landing page, Mailchimp account and my Amazon S3 account. They came through with flying colours. I have more customers coming to my website to view my books, and more readers signing up on my mailing list. I highly recommend ACEPUB to all Independent Authors who want to sell more books."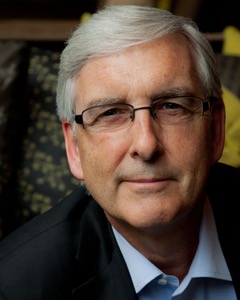 Lyle Nicholson
www.lylenicholson.com
"I had the pleasure of using Acepub to publish my first book and It was a fantastic experience. The developer was patient and knowledgeable and took the time to help me understands the very complex and overwhelming process of self publishing. The cost was really reasonable considering how accommodating they were of our various edits back and forth. I will definitely be working with them on future projects!"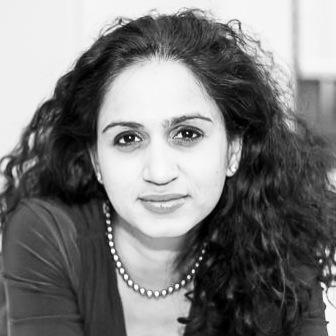 Ashima Sarin
108 Blessings
"Acepub is the place for excellence in Kindle and other e-book conversion! Serve to Lead includes a lot of content, conveyed through a correspondingly complicated design. Acepub rendered it with high skill, achieving outstanding results on time and within budget. I highly recommend Acepub to other authors and publishers."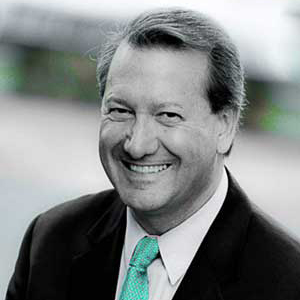 James Strock
Serve to Lead
"I had no idea when I contacted Acepub that my ebook would be listed on Amazon a week later. Clear communication, excellent turnaround, professionalism, affordability, and great quality makes Acepub a no-brainer for your ebook needs."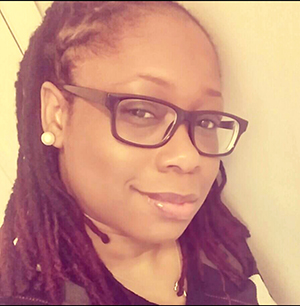 Freda Forbes
Pennied - Stories about Love, Life and Randomness
"Thanks so much Acepub for your assistance in creating my ebook. You were extremely patient with my delays and pending decision to create an ebook. You kept me in the loop and it was much appreciated. Your efficiency and generous communications made it very easy for me and I am grateful!"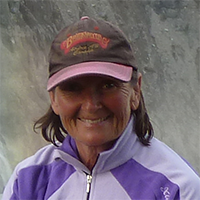 Debby Ladouceur
Handbook for Youth - Thriving through Chaos